Failure Analysis Data Exchange and Connectivity to ERP / PDM
FavoWeb application had been designed to interface and exchange data with multiple legacy systems, ERP's, PDM tools.
FavoWeb has built-in capabilities to exchange data (Failures, RMA's, Incidents, operation time meters/clocks, maintenance and repair actions – removal and installations etch) with various databases and tools utilized by your organizations and/or by your customers.
Common tools with which FavoWeb can interface includes (but not limited to):
- SAP
- ORACLE Applications
- MFG PRO
- INFOR
- Microsoft Dynamics
- MAXIMO
- TEAM CENTER
- SMART TEAM
- PRIORITY
- PTC
- QAD
- MS ACCESS

Exchange Data Tools
FavoWeb can exchange data in various formats, including (but not limited to):
• XML
• Excel
• CSV
• TSV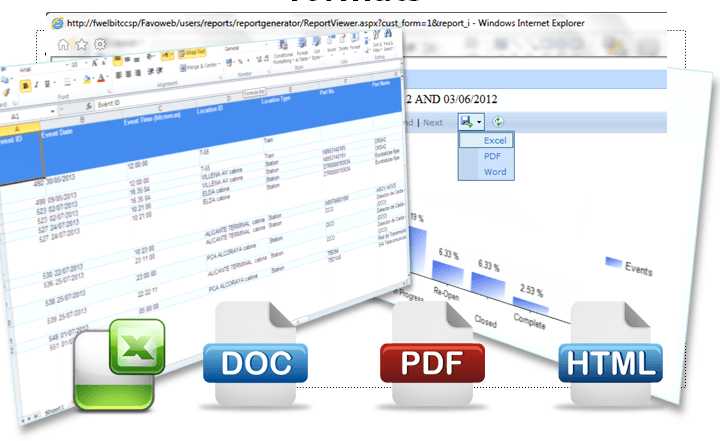 Data Exchange Formats
FavoWeb support data exchange (two ways communication) in the following methods:
- Web-Services Data Exchange
- Direct Database Link
- Batch File Transfer (Import/Export) with data validation conditions, post processing and scheduling for automatic data exchange.
FRACAS Data Exchange