FRACAS Customization
FavoWeb is a flexible FRACAS application providing authorized users (FavoWeb administrator) with the power to customize the FRACAS application to the organization's specific FRACAS closed loop process.
All aspects of FavoWeb can be easily and quickly tailored to your organization's specific business logic.
The customization of FavoWeb is done via a state of the art "back office" module in FavoWeb that is intuitive and user friendly.
The adaptation does not require any programming knowledge.
FavoWeb administrator can utilize FavoWeb's "back office" module to alter and tailor all elements in FavoWeb, including (but not limited to):
- Failure / Incident / Repair Data collection
- Failure / Incident data management
- Corrective Action process (8D, Lean 8D, CAPA etc.)
- Analytics and Statistical Reports (Pareto, MTBF, MTTR, Reliability Growth etc.)
- Alerts and Notifications conditions
- Users Authorities and Permission levels
- BOM, Serial Number Traceability
- And much more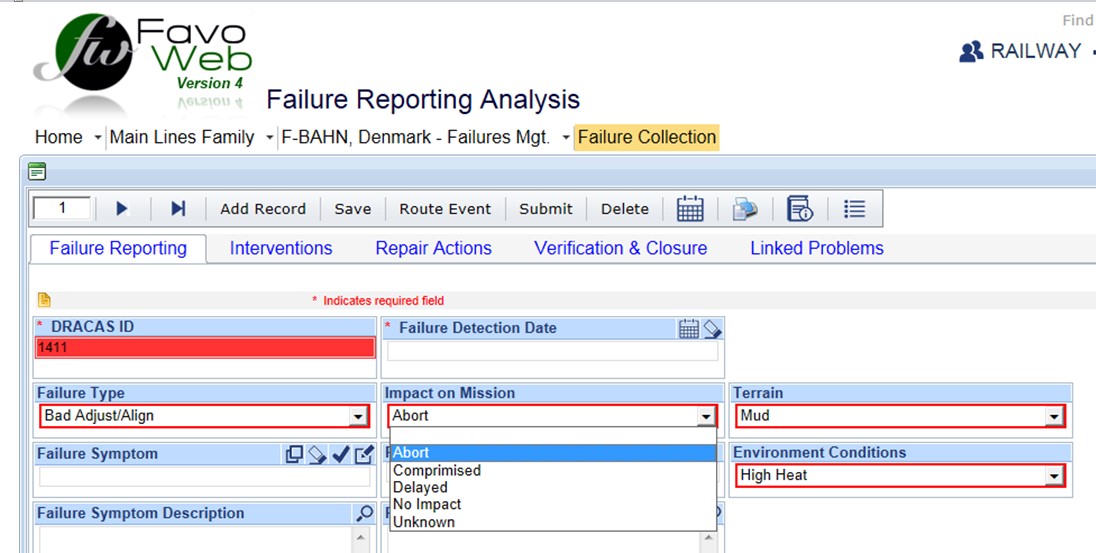 Failure Reporting Analysis by FRACAS FavoWeb
Failure Analysis Loop in FRACAS